Prom & Church Services
Prom only happens once. You want it to be an occasion you remember for years to come and will even tell your kids about. A great evening at your prom begins with a great time in a prom limo rental. When you choose Luxury Limousines of Bay Area as your premier limo service, you're sure to have a fun-filled evening with your friends. We have over 13 years of luxury transportation experience and will make your time in one of our limousines special and memorable.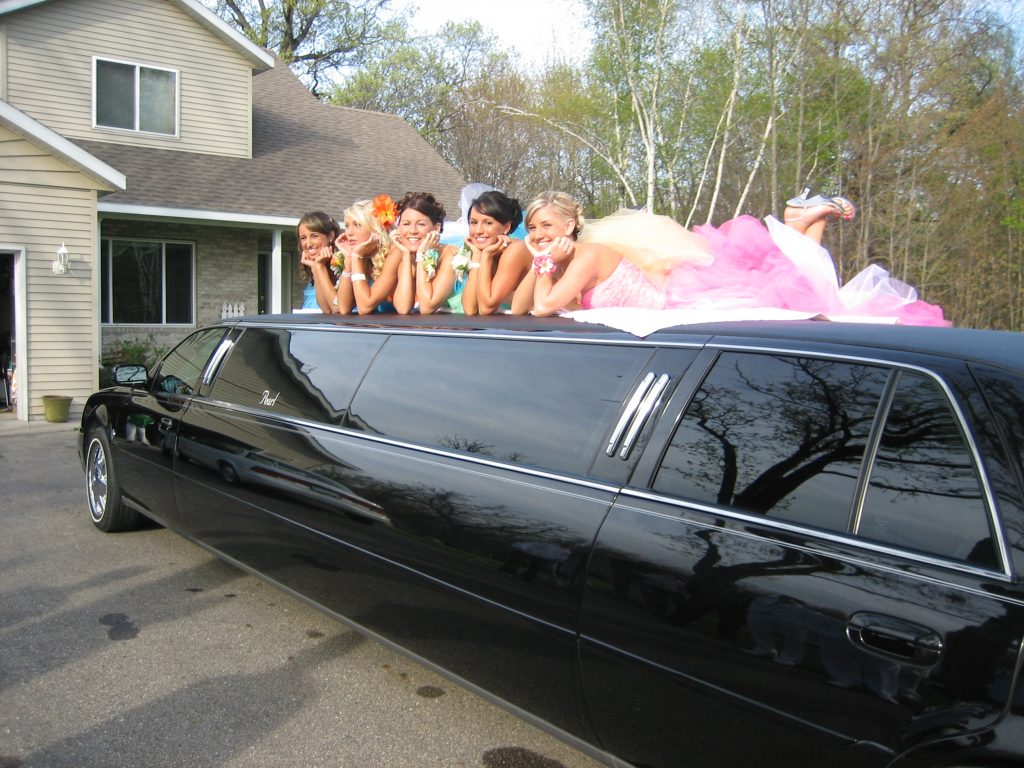 Prom & Church Services
Whether you're looking for a limo rental for your Quinceanera or Napa limousine service, our team at Luxury Limousines of Bay Area can help make your special night even more spectacular. So contact us today and let us help you plan the perfect prom experience!
For a night you and your friends will never forget, call Santa Rosa Limo in the Bay Area for all your prom transportation needs! We offer prom limo rentals in Santa Rosa and compete with the surrounding Bay Area limo companies. With a top rated reputation and years of experience, our team can help make your prom night one to remember, we do prom limo best. Santa Rosa Limo is a luxury transport company dedicated to providing the highest quality transportation services for our customers in Santa Rosa, CA and beyond, but especially Santa Rosa. Whether you need a Napa limousine service or San Francisco limo service, we have the experience and expertise to make your special day truly memorable. So why wait? Contact us today to learn more about our services and how we can exceed all of your transportation expectations!
Best Service
There is an enormous sense of pride in what we do, seeing you have a great time is what it's all about for us. Over 8+ years of experience we've achieved nothing but happy clients and 5 star reviews. The chauffeurs will show up dressed impeccably, the car spotless and well maintained, fully stocked with complimentary beverages and champagne. You can be sure of your satisfaction with us, no company does a better service than Santa Rosa Limo. 5/5 reviews with thousands of happy clients over 8+ years in the industry.
Best Safety
Extraordinary steps are taken to ensure your safety. At Santa Rosa Limo we've implemented pop-out side windows on our limousines, and we hire only the most qualified drivers to chauffeur for us. Operating fully licensed with the PUC for years, we follow every regulation to the tee. The drivers are drug tested more than usual, and the vehicles are well maintained. Nothing is skipped, every possible precaution is taken to ensure safety at Santa Rosa Limo.
Best Price
This industry enjoys extreme profit margins, along with an omni present culture of profiteering, practiced by all the biggest companies in the area. Instead of grabbing for every penny we're happy to take a reasonable amount and see you come back for more. Going against the grain, we're able to provide the most unbeatable quotes, and make more happy clients. Priceless! Our guarantee is simple and powerful: we will beat any competitor's rates. The most competitive quotes for limo and luxury transport in the North Bay. Send us a message and see for yourself.
Great car service! Very professional and efficient. Deliver on-time, consistent, reliable, and friendly service. I use them to and from the Airport in Bay Area as well as for professional high-end client pickups. Great staff, great cars, clean vehicles, great to work with!
Very detail oriented and reliable when it comes to last minute planning. Limos are very nice and in excellent condition.
Thank you guys. Could not have asked for a better service. The best limo company in the city.
Our mother is visiting us in Tampa FL over the Thanksgiving holiday. Rose City Limousines went above and beyond to make sure our Mom will be comfortable for her trip to SFO. Rose City Limo said my sister could accompany my mom to the airport to make sure she was comfortable. I definitely would recommend Rose City Limo to my friends.
We had a wonderful time and the limo was perfect! Thank you for making our day that much more special.
Thank you for the wonderful limo service you provided. Our driver was courteous, pleasant and ensured we had a smooth ride all day.
We used this company and had a great experience! The driver was very friendly and professional. Compared to other Limo services I have used these guys have definitely been my best experience!
– Jacqueline Vatert
Very professional and affordable airport limo service. Thank you for the great job.
– Katrina Kidd
The best airport limo service provider in the area. Strongly recommended.
– Michael Powell
Great car and limo service! Thanks.
– Dey Debera
THE BEST LIMO SERVICE ! ON TIME PROFESSIONAL GREAT CUSTOMER SERVICE ITS THE ONLY LIMO SERVICE I USE!! HIGHLY RECOMMENDED!!!!!
We will definately use your limo company again in the future. Thanks again, Rose City Limousines.
– Leo Yurick