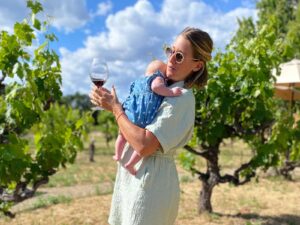 Northern California Wine
Welcome to wine country! Northern California is home to some of the best vineyards in the world, and there's no better way to experience them than by visiting in person. In this blog post, we'll give you an overview of some of the best wine spots in the region so you can start planning your trip. Read on to learn more!
Napa Valley
Napa Valley is undoubtedly one of the most famous wine regions in the world, and for good reason. With over 400 wineries to choose from, there's something for everyone here. Whether you're looking for a scenic estate to tour or a cozy tasting room where you can sample some of the local flavors, you'll find it all in Napa Valley. And of course, we can't forget to mention the food. Napa Valley is home to some of the best restaurants in the country, so be sure to leave time in your itinerary for a meal or two (or three!)
Sonoma County
Just next to Napa Valley lies Sonoma County, another premier wine region. Sonoma County is a bit more low-key than Napa Valley, but it still has plenty to offer visitors. With over 50 different appellations (or sub-regions), Sonoma County is home to a diverse range of wines. And whether you're looking for a charming small town or a breathtaking coastal view, you'll find it here. Sonoma Valley is known for its cooler climate, which produces some excellent Pinot Noir and Chardonnay wines.
Dry Creek Valley & Alexander Valley
Located just north of Healdsburg, Dry Creek Valley and Alexander Valley are two of the most productive grape-growing regions in Sonoma County. With over 70 different wineries between them, these valleys are definitely worth exploring if you're looking to expand your taste buds. From big bold reds to light refreshing whites, you'll find it all here.
Conclusion: 
If you're still undecided on whether or not to visit wine country, let us give you one more reason: there is so much to do! Not only will you have the opportunity to explore world-renowned wineries and vineyards, but you can also take part in a variety of other activities. From hiking and biking trails to shopping and spas, northern California has something for everyone. So what are you waiting for? Start planning your trip today!